Snack Vending Solutions and Drink Vending Solutions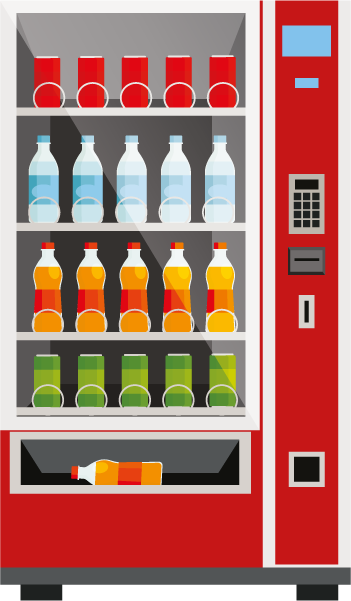 Vending products for over 25 years the team at Vending Services know what works and what doesn't, having operated in industry , office and trade sectors as well as having vast experience in public facing vending in healthcare and leisure we have a solution and planogram to that will answer your requirements.

Tailored planograms, service times, equipment specified to your requirements together with our friendly efficient staff mean that Vending Services can deliver your requirements to your door in a timely manner as often as your require.

Choose from outright purchase, rental or revenue share talk to the team now to see how they can help you improve, add or just change what you currently offer your staff, clients and visitors.
Enter your details and we'll get back to you
What They Say About Us

Easy to deal with and machines kept stocked. The range of products available is brilliant, great to keep the choices changing.

Bill Sykes
Managing Director
I would like to say a big thank you to the Café Couture team for the efficient and friendly service they have provided for the past five years. Café Couture has been providing machines, beans and other products along with maintenance across multiple businesses during this time, and the support has always been impeccable. Of course, things occasionally go wrong with the machines, but the service team more often than not get the issue resolved the same day. I would confidently recommend Café Couture for any business looking for coffee solutions.

Roland
– Dragon Co Working

Matthew with Café couture is our go to vending guy offering proactive solutions that fit our needs in short time frames. We have found them flexible, in touch, always communicating and keeping us up to date. As a catering manager I look for and they provide turnkey solutions that meet or exceeded our customer expectations. Matthews rapid response and practical thinking helped us weather the Covid crisis and meet customers' needs when others could not.

Catering Manager
Royal Free Hospital, London
Fantastic machine, great tasting coffee and a perfect service from Matt and the team at Vending Services.

Tim Hedges
Art of the Possible Agency
Enquiries:
07930 318836 • info@vendingservices.co.uk

Unit 3-4 Central Business Park, Neptune Close, Medway City Estate, Rochester, Kent, ME2 4LW