Latest News from Vending Services
Cafe Couture, Healthy World Vending, Latest News, Vending Services, Aug 2021
Vending Services Celebrates 25th Anniversary On 1st September and you are welcome to come along!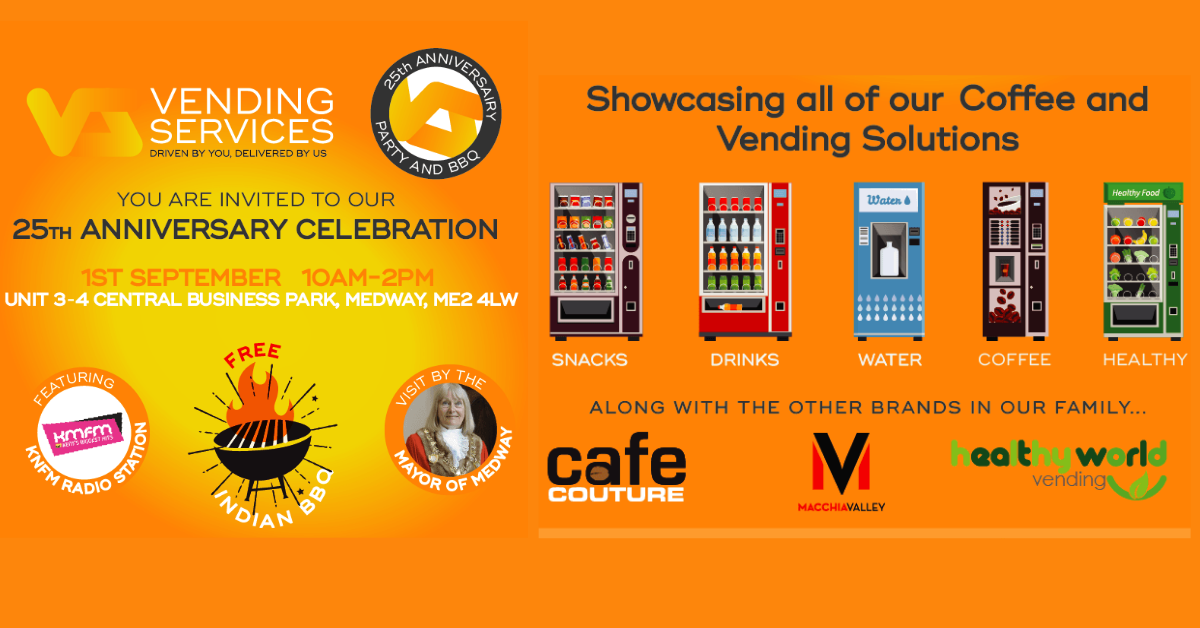 We are open from 10 am to 2 pm at Unit 3-4 Central Business Park, Medway, ME2 4LW. We are being featured on #kmfm and will be offering a free delicious Indian barbecue (a must-have!) and have a visit from the Mayor of Medway, Jan Aldous #MedwayCouncil.

Join Matthew and the team and try out some of our fantastic products from our coffee and vending solutions – snacks, drinks, water, coffee and healthy snacks and #dairyfreevending. We look forward to seeing you there! If you are thinking of coming along please reply here to give us an idea of numbers. Thanks!